Telehealth
---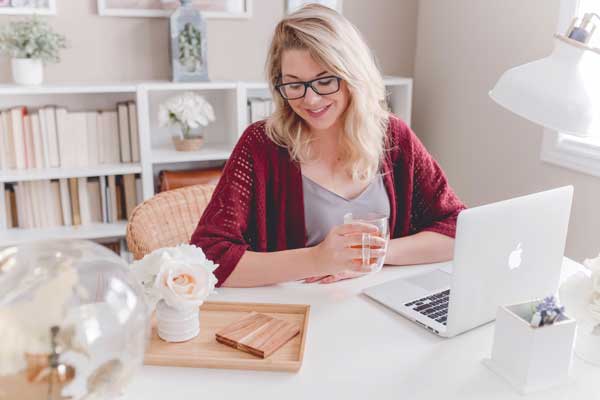 Therapy that comes to you
Zest Infusion is set up to offer psychological and allied health services via Telehealth.  Where you live shouldn't limit your options to access help at times when you might need it. There are many people who may find it difficult or inconvenient to attend face-to-face therapy sessions. This service enables you to receive assistance from the comfort of your own home or office.  The easy online format allows you to videoconference with your psychologist or allied health provider at a time that suits you.
---
Time efficient
Fits in with your busy schedule and offers convenience
Allows you to access psychological and allied health services directly from your home or office
Provides a more comfortable option for people who find face-to-face therapy difficult
Fees and Rebates
We are pleased to announce that the Australian Government has introduced Medicare rebated sessions for those affected by the Coronavirus (COVID-19) pandemic, as well as to clients who live in rural or remote areas of Australia.
You will be eligible to access up to ten Medicare rebated sessions per calendar year, provided that you have a current Mental Health Care Plan in place and meet at least one of the following as a vulnerable/isolated person:
(a)        you have been diagnosed with COVID-19 virus but are not a patient of a hospital; or
(b)        you have been required to isolate yourself in quarantine in accordance with home isolation guidance issued by Australian Health Protection Principal Committee (AHPPC); or
(c)         you are considered more susceptible to the COVID-19 virus being a person who is:
at least 70 years old; or
at least 50 years old and is of Aboriginal or Torres Strait Islander descent; or
is pregnant; or
is a parent of a child under 12 months; or
is already under treatment for chronic health conditions or is immune compromised; or
(d)      you meet the current national triage protocol criteria for suspected COVID-19 infection.
(e)      you are a concession card holder, or you are a child aged under 16.